Posted by admin on 02/17/2012 in
未分类
the heritage of the great war 1914-1918 numerous graphic pictures and thought-provoking articles on the great war: the first world war 14-18, using english and dutch (flemish) de erfenis van de groote oorlog '14-'18 : talloze foto's en prikkelende artikelen over de eerste wereldoorlog 1914 – 1918 in het engels en nederlands (vlaams) this website [...]
Posted by admin on 02/10/2011 in
未分类
规格
Posted by admin on 02/05/2011 in
未分类
Material: It is made of galvanized welded mesh, spring with other fittings, can be filled with sand T post, earth, cement Military Bastion, stone. Can be used in separate cell or some cells joint together.
•Spring wire :3mm,4mm,5mm
Application: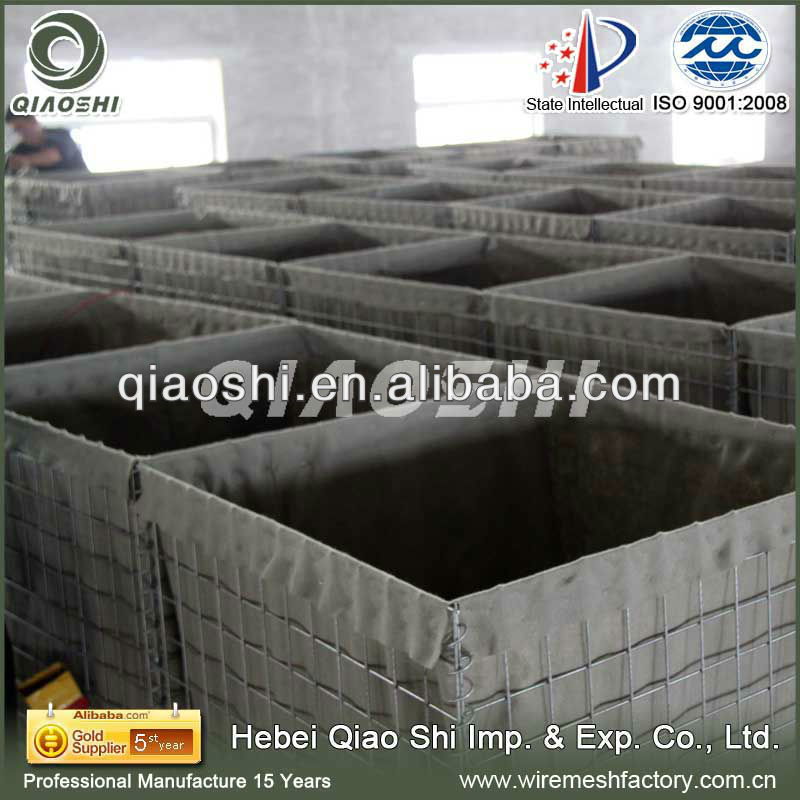 Hesco Barrier (Welded Panel & Geotextile)
Mater
Assembling the Hesco Bastion entails unfolding it and (if available) using a front end loader to fill it with sand Military Bastion, dirt or gravel. The placement of the barrier is generally very similar to the placement of a sandbag barrier or earth berm except that room must generally be allowed for the equipment used to fill the barrier.
Specification:
•Mesh wire :4mm-5mm
Features
The HESCO barrier or HESCO bastion is a modern gabioni used for flood control and military fortification. is made of a collapsible wire mesh container and heavy duty fabric liner, and used as a temporary to semi-permanent dike or barrier against blast or small-arms.
Perimeter security and defence walls
Equipment revetments
explosive and contraband search areas
Ammunition compounds
Personnel and material bunkers
Observation points
Defensive firing positions
Highway checkpoints
Border crossing checkpoints