Posted by admin on 02/25/2011 in
未分类
60mesh x 60mesh
42
4mesh x 4mesh
Stainless Steel Wire Mesh – QiaoShi Wire Mesh Factory
Anping QiaoShi Wire Mesh Factory mainly produces wire mesh products for worldwide customers. Taking advantages of its location in Anping County
The HESCO barrier or HESCO bastion is a modern gabioni used for flood contro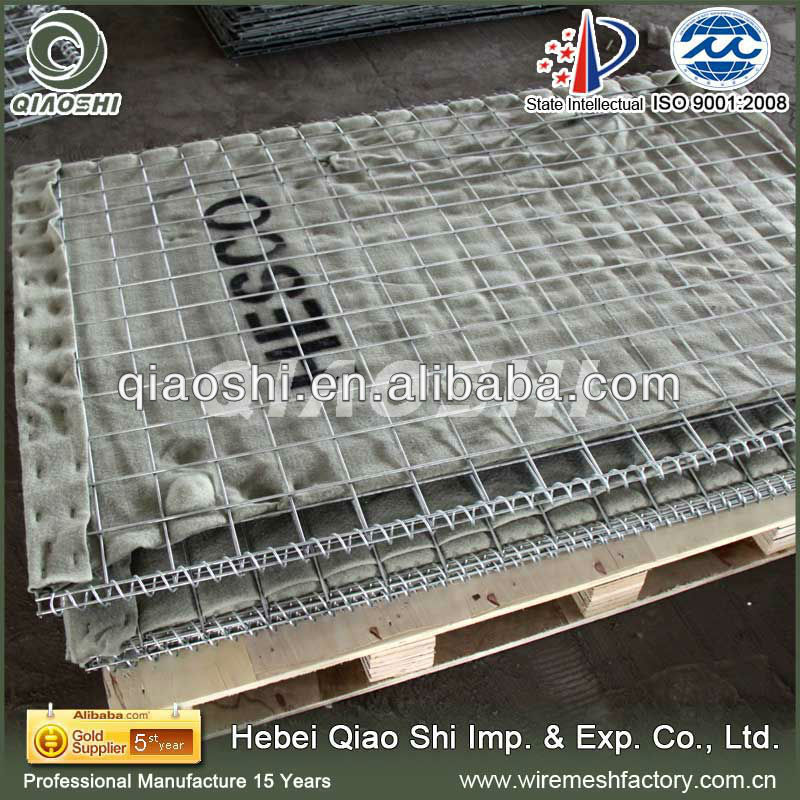 Hesco Bastion wall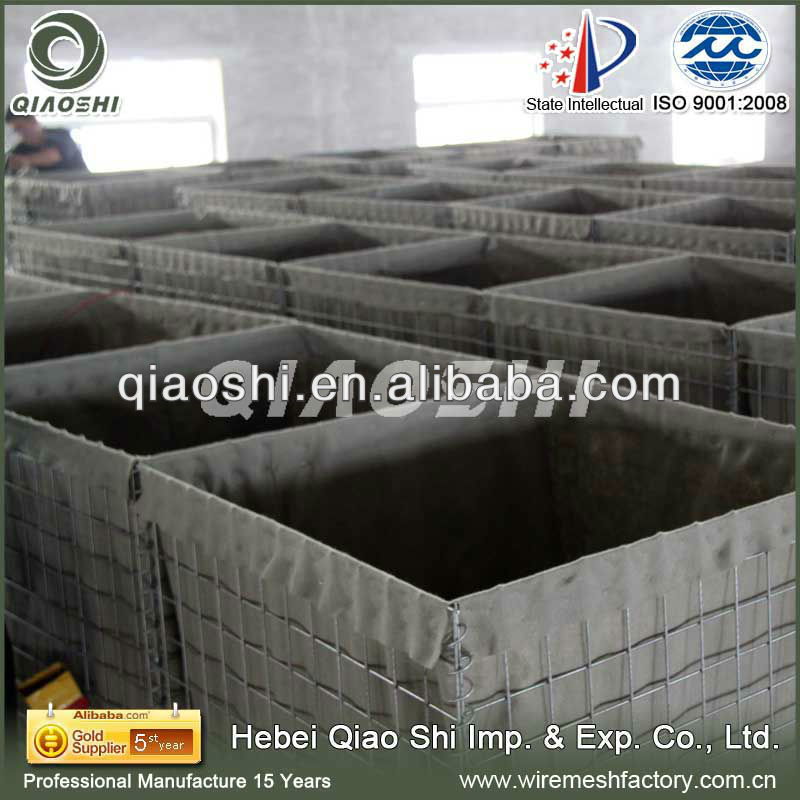 Hesco Barrier (Welded Panel & Geotextile)
Mater
Specification:
•Mesh wire :4mm-5mm
Hesco Bastion/Barrier welded used for military :
A new system of Hesco Bastion developed specially for military use is deployed from a container, which is dragged along the line of ground where the barrier is to be formed, unfolding up t
Posted by admin on 02/01/2011 in
未分类
Installation steps:
1. Open the package;
2. opened flood wall;
3. connection flood wall;
4. for the flood wall mounted soil or sediment. Completed.
Material: high quality low carbon steel wire welding wire mesh, excellent anti-rust zinc technology, plus high-quality packaged geotextile, and finally assembled and folded.